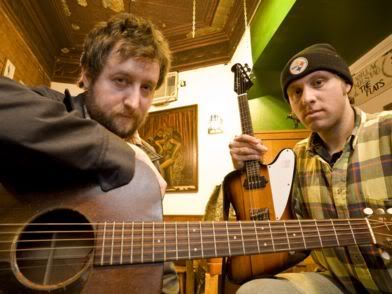 Good people of the Twin Cities your favorite Devaney has a new record out. Here's a note from Martin to us...
Dear Friends,
We recently finished recording and mixing my fifth record with my good friend and producer Mark Stockert (Brian Setzer, Danny Michel, Mark Olson) in Minneapolis. It was done in two major bursts of recording, albeit several months apart. The twelve songs were recorded to two-inch analog tape and mixed down to quarter-inch tape, using beautiful vintage tube microphones. We narrowed the tunes down to a ten song album and I think it's the best collection of songs I've put together in my ten year (ahem) career. I also believe that the best way to get to hear them would be on a beautiful, new slab o' vinyl.
Please understand that this is uncharted waters for yours truly. I've released four CDs in the past and worked hard throughout the whole process: mix and master the album, send it to the pressing company, get your boxes of CDs back, play and tour your ass off, and generally hope for the best. This time out, however, it's a different world. CD sales are crashing and digital sales/file sharing are how many people are hearing music. Some even suggest that the album as art form is dead.
I don't believe it. There are still music fans, myself included, who want to hear a complete piece of work, as conceived by the (ahem again) artist. I believe we've made that record. And so what better way to do so than on an LP?
...READ MORE HERE.