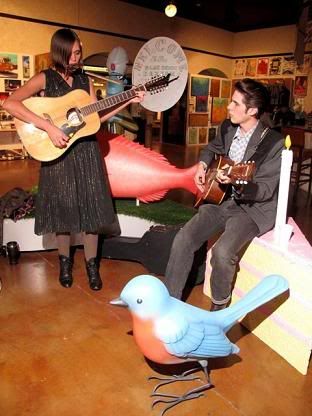 Acadia Cafe
Minneapolis, MN
Sunday March 13th 2011
Jack Torrey - "Today Is A Sad Day (To Be You)"
Meg Ashling - "I Circle Around"
(Right Click & Save Link As on PC or Control + Click on Mac)
The first time I ran into
Jack Torrey
and
Meg Ashling
was at The 400 Bar sometime in 2008. I meant to get a recording up sooner but it wasn't until recently that I was able to catch back up with them and
The Great Confinement
supporting
Gabe Barnett & the Big House Jug Band
at
Acadia Cafe
. Don't get me wrong, the Acadia is a fine establishment that I frequent often for food and drink but it's not the greatest room for live recording. I abandoned the room recordings in a hurry in favor of posting these two tracks from the soundboard tapes. Anyways, it's nice to see Meg is playing shows again and be sure to check out Jack's group The Cactus Blossoms linked above. They've been booking a lot of shows around town lately.