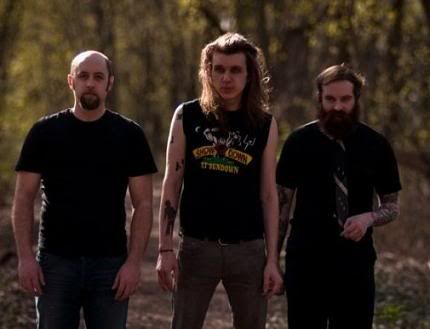 A .RAR file containing this recording is available here.
The Funeral And The Twilight
Gary's Funhouse
Minneapolis, MN
Tuesday January 18th 2011
This Recording is for Promotional & Archival Purposes Only.
Thomas Bracket
I Made a Man (omitted)
Wipe the Blood From Mine Eyes
For Only Tonight
Fast to Death
You Can Have Me If You Can Stand Me
Benjamin Jones - guitar/vocals
Brandon Keegan - percussion
Dave Bloxsom - bass guitar
Bandcamp
|
Facebook
|
Myspace
The Funeral And The Twilight are one of the best kept secrets within the Minneapolis music community so I encourage you to check them out. New songs are being written for the next album, a couple of which are featured in this set. Plans are also in the works for their next national tour sometime this Spring/Summer so keep an eye out for dates to be released in the coming months. This show also included sets by
CLAPS
, Goatflower and
Wild Ghosts
. The Goatflower set is available
here
.