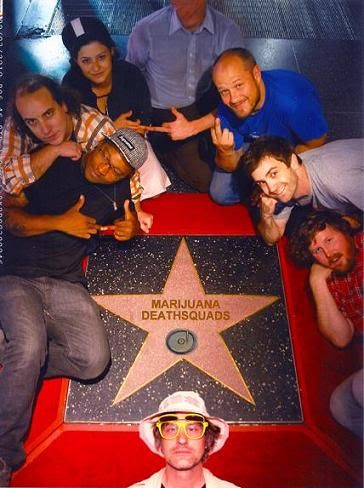 Marijuana Deathsquads
Love Power (After Bar Set)
Minneapolis, MN
Friday January 14th 2011
Taper: empty (emptystapes AT gmail DOT com)
Location: FOB LOC AB, 20' back, 7' ^
Source: AKG 414B-xls (Cards) > Silver Quad customs > UA-5 (BM2p+) > iRiver h120 (Optical @ 16bit 48kHz WAV)
Transfer: h120 > USB 2.0 > PC [WAV > RazorLame> 320kbps mp3]
Edit: Sound Forge 10 (compression + fades)
This Recording is for Promotional & Archival Purposes Only.
Marijuana Deathsquads - Love Power After Bar Set (01-14-11)
Facebook
|
Myspace
The first official dust up at Lover Power featured a 6 hour two floor freak out. Olson and Ackerman promised a party, they delivered a marathon blowout. Special thanks to Garrison for setting this up. Folks were helping pick up at the end of the night so I hope all is well and look forward to future events inside this building. Plans for a mix tape are in the far off future but in the meantime I wanted to post the MDS After Bar set. Sorry it took so long but somehow a noon trip to the gym sounded like the ticket? Enjoy and see you at a bloody mary bar somewhere south of Franklin in about 30.