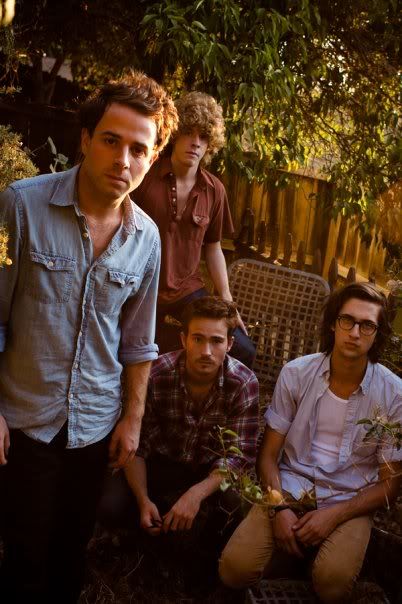 Photo by: Matt Jacoby
A .RAR file containing this recording is available here.
Dawes
First Avenue
Minneapolis, MN
Thursday November 11th 2010
This Recording is for Promotional & Archival Purposes Only.
01. My Girl To Me
02. When You Call My Name
03. That Western Skyline
04. My Way Back Home
05. Bedside Manner
06. How Far We've Come
07. God Rest My Soul
08. If I Wanted Someone
09. Love Is All I Am
10. Fire Away
11. Peace In The Valley
12. When My Time Comes
13. ...Encore
14. A Little Bit Of Everything
15. I Got A Feelin (It's Gonna Be Alright)
Hey this one is for Kyle and Meredith. I first recorded Dawes this past February at
The Triple Rock
. This show also featured sets by Minneapolis based duo
Peter Wolf Crier
and Seattle's
The Moondoggies
. FLAC format of The Moondoggies set is available
here
. Thank you to the bands and First Avenue for allowing these recordings to be made.
Taper: empty (emptystapes AT gmail DOT com)
Location: DINish, Behind board, ~50' back, ~8' ^
Source: AKG 414B-xls (Cards) > Silver Quad customs > UA-5 (BM2p+) > iRiver h120 (Optical @ 16bit 44.1kHz WAV)
Transfer: h120 > USB 2.0 > PC [WAV > TLH lvl 6 + Tested > FLAC]
Edit: CD Wave (tracking) Sound Forge 10 (fades)