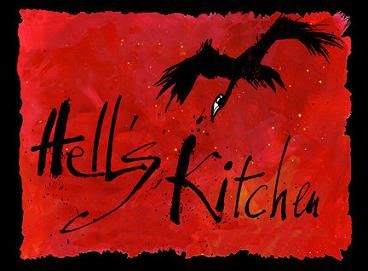 Hell's Kitchen
has brought in Mike Siddall to head up the booking of their Late Night shows series Thursday, Friday and Saturday. These shows include a 3 to 4 band format starting at 10:30 with a $5 cover. From 10PM to close Hell's Kitchen features a number of drink specials as well as economical eats from the
Late-Nite Menu
. I must say, Mike has wasted no time in booking quality bands. For any interested bands here is his contact info:
Mike Siddall | HK Underground Bookings
Email: mike@hellskitcheninc.com
HK Underground...Late Night Music at Hell's Kitchen
80 S 9th St Minneapolis MN 55402
This week:
01-27 - Falcon Arrow, Delta Lyrae, White Mischief and Citzens of the Empire
01-28 - Unknown Prophets, Saltee and DJ Willy Lose
01-29 - Charlie Parr and Jeff Mitchell
Past shows:
01-20 - Buildings, Hardcore Crayons and The Nina The Pinta
01-22 - The Blind Shake w/ Michael Yonkers, Gospel Gossip and The Blind Shake (acoustic)
Word on the street is the PA doesn't mess around. Here's what some folks had to say about the shows last weekend:
"Wow first time at the Hells Kitchen. Really nice space and sound. They need to get rid of that hideous styrofoam angel from behind the stage asap though. Who would want to perform under that thing."

"I had never been there either. Amazing sound. Seriously, it might be one of the best sounding rooms in the TC. That room seems like a good size too. Not too big and not too small. The bathroom was also noteworthy."

"First time playing there. I must agree that it sounds great there. Very nice staff that treated us well. Bands & fans - check this place out."

"Hell's Kitchen was a nice surprise. I haven't seen a show that sounded that good in a long time. Whoever set the place up and whoever is is doing sound is doing it right. Everyone seemed comfortable playing, too, which makes me think the sound on stage must have been pretty good, too..."